Frontier Frostbite

James Bay Frontier Division
April 2000/4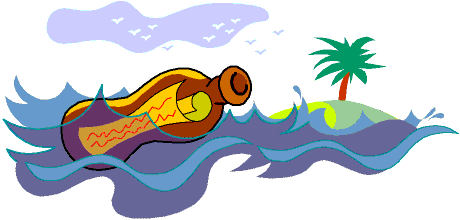 Message in a Bottle
Recently Trainers Lise and Linda, travelled to Moose Factory for a Stage 1 Training. They had established a "Castaway" Theme with the opening song sung by the two to the tune of the theme song of Gilligan's Island. Ironically they were transported to the island via helicopter as the river had started to break up and it was the only access. It was a great training and the participants were left with knowledge of the four World Centres and activities to incorporate into their programs. The trainers in turn were left with a message in a bottle written by the Guiders of Moose Factory in hopes that their sister Guides would send their ideas to help them keep enriching their programs. At present there are a Brownie and a Spark Unit on the island and a Guide Unit in Moosonee. Here is the message:
To the finders of this bottle:
So this is the tale of our Guiders all
We're here for a long,long time
We always make the best of things,
it's a downstream climb.
The first mate and her Skipper too,
will do their very best,
to give the girls a fun program
in their Northern island nest.
No theatre, no malls, no dollar store
not a single luxury,
like Robinson Crusoe, it's isolated as can be.
So join us here sometiem my friends
by post, phone, fax, e-mail
call and share your ideas with us,
here on Moose Factory Isle.
If you would like to respond to this message here are the contacts: